skatedeluxe Unboxing Sweepstake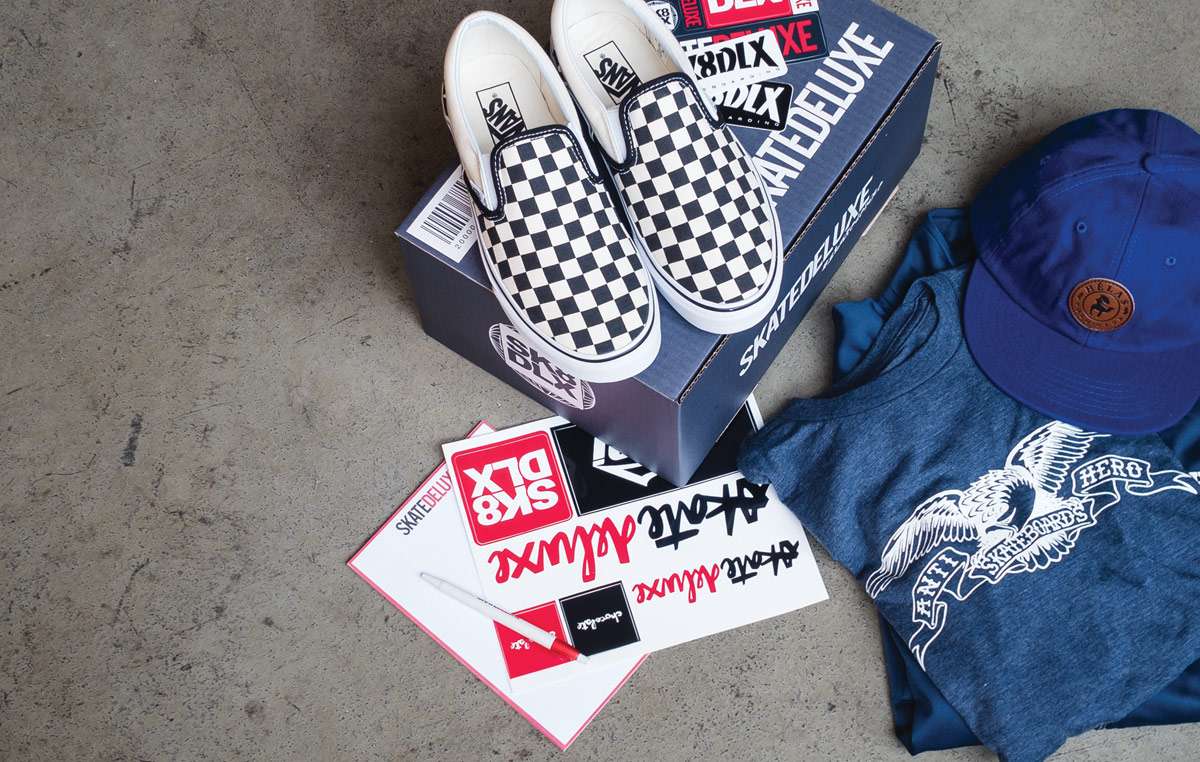 You know the feeling: The parcel service turns the corner, heads at your place, and finally, the postman rings at your door. Jackpot, your order has arrived! But that's not all: We've got something more waiting for you. We invite you to join our #skatedeluxe #unboxing challenge on Instagram and Twitter.
With a little luck, you can win a 100 CHF skatedeluxe voucher.
We'll draw a new winner every month. With this in mind: with a new month comes a new chance!
How can I participate in the #skatedeluxe #unboxing challenge?
Good question, here we go:
Follow skatedeluxe on Instagram: @skatedeluxe_skateshop and / or Twitter: @skatedeluxe
Take a photo of your unboxed package
Upload it to your account using the hashtags #skatedeluxe and #unboxing and link it with @skatedeluxe_skateshop (Instagram) or @skatedeluxe (Twitter). Please note: Only public uploads enter the sweepstake.
Ready, you participate in our challenge
Entry deadline is the last day of the month.
The winners will be announced the next day on this page and will receive a direct message on Instagram or Twitter.
Good luck and lots of fun with your order!
All decisions are final. Sweepstakes terms and conditions apply.
The sweepstake is in no way affiliated with Instagram or Twitter. The sweepstake is not sponsored, organised or supported by Instagram or Twitter.
With participating, you allow skatedeluxe to use the shared pics. (For example, when announcing the winners.)
As a participant, you warrant that all usage and performance rights, as well as other rights to the submitted images, were observed and that the artwork is unencumbered by any third-party claims.
Merken
Merken
Merken
Merken
Merken
Merken