skatedeluxe Wheel Shape Guide
96 total products
We offer a wide range of wheels in various shapes, sizes, hardness levels, and designs including classic, conical, and cruiser. To help you find the perfect wheels quickly, we have created the skatedeluxe Wheel Guide.
When it comes to classic skateboard wheels, our skatedeluxe Classics are the perfect fit. These wheels have a narrow shape that tapers from the core to the tread, making them ideal for fast and technical tricks.
Looking for stylish and modern skateboard wheels? Consider the Conicals! These wheels have a wider tread from the core, which gives you extra stability and traction. Plus, skatedeluxe offers Conicals in a variety of sizes and hardness levels.
You can find additional details on the features of skate wheels, general information about skateboard wheels, and our skateboard configurator by checking out the links below.
OUR SKATEDELUXE WHEEL SHAPES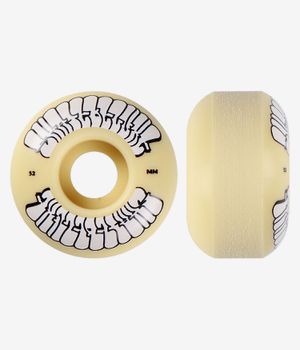 Classic
» All Details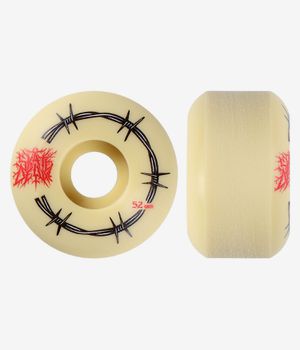 Conical
» All Details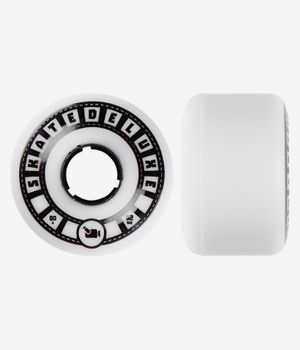 VHX Cruiser
» All Details
skatedeluxe Classic Shape
skatedeluxe Classic ADV Shape
99A & 100A
52mm - 58mm
Advanced Urethane Formula
Stoneground Finish
Ideal for all areas of use from Street to Transition
All-Round wheel for every setup
skatedeluxe Classic Soft Shape
92A
52mm - 56mm
With Core
Hi-Energy Urethane Formula
Ideal for cruiser & filmer decks
Recommended for a smooth, surfy feel
skatedeluxe Classic Shape
100A
51 mm - 56 mm
With or without Core
Hi-Energy Urethane Formula
Ideal for all areas of use from Street to Transition
Narrow profile for fast, technical tricks
Our recommendation for beginners
skatedeluxe Conical shape
skatedeluxe Conical ADV Shape
99A & 100A
52mm - 58mm
Advanced Urethane Formula
Stoneground Finish
Improved durability & smoother slides
Ideal for all areas of use from Street to Transition
All-round wheels for every setup
skatedeluxe Conical Soft Shape
92A
52mm - 56mm
With Core
Hi-Energy Urethane Formula
Ideal for cruiser & filmer decks
Recommended for a smooth, surfy feel
skatedeluxe Conical Shape
100A
51mm - 60mm
Hi-Energy Urethane Formula
Ideal for all areas of use from Street to Transition
Wide tread for more control & grip
Our recommendation for beginners
Skatedeluxe VHX Cruiser
skatedeluxe VHX Cruiser Shape
80A
56mm - 60mm
With Core
Available as Classic or Conical Shape depending on the diameter (size)
Super soft and wide for a smooth feel
Perfect for cruiser & filmer boards