Skateboards for schools and workshops
Do you want to offer a skateboarding course or workshop and urgently need equipment? At skatedeluxe, you get the right offer for high-quality skateboards and everything you need for your course.
Why integrate skateboarding in the classroom?
It's proven that physical activity can help increase learning and improve attention span. Skateboarding not only encourages movement, but also trains coordination, self-discipline, and mental stamina.
Whether it's illustrating physical principles or improving balance and fine motor skills, skateboarding offers countless opportunities for educational experiences.
Further, skateboarding creates various opportunities to spark creative thinking and build communities. Just take it from Rodney Mullen. As a skateboarding legend & Ted Talk speaker, he gets to the heart of the matter.
Our offer: Skateboards for schools & workshops
The best way to discover the world of skateboarding is with high-quality skateboards from the start. Our range includes all skateboard sizes, allowing you to offer your course to a wide range of participants.
All skateboards available at skatedeluxe have top-notch components. These are durable, robust and match each other. The matching protective clothing is certified and also available in many sizes.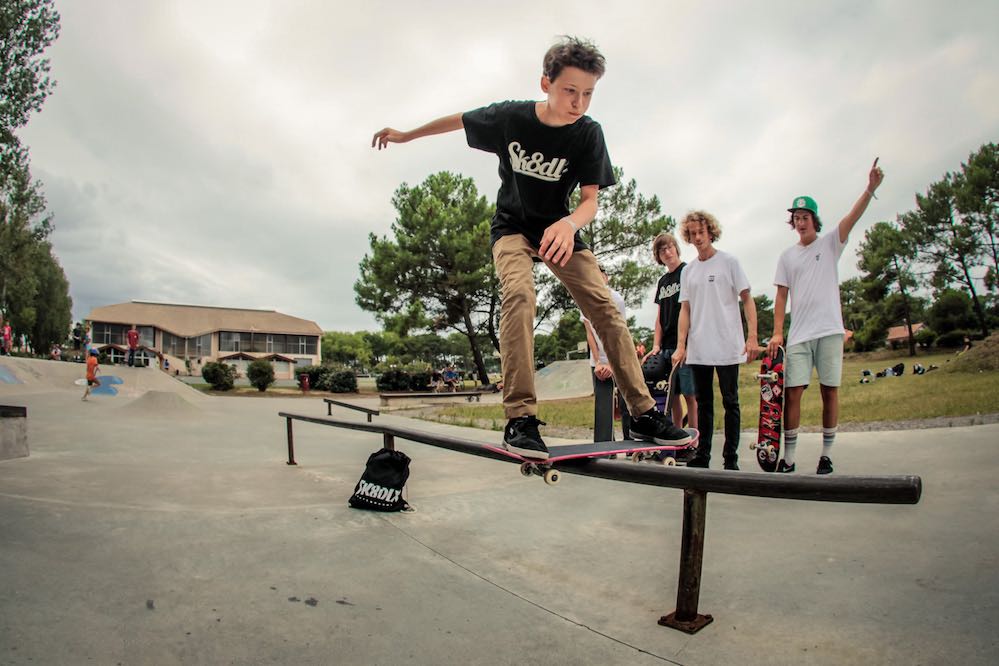 What you need for use in the classroom / workshop
Complete skateboards

Complete boards are already assembled and can be skated directly. The parts are matched to each other and guarantee long use. Suitable for beginners, children & advanced!
» Complete skateboards in the shop
Protective clothing

For the first attempts on the skateboard, protective equipment is essential. For protection while skating, we suggest wearing helmets as well as knee, elbow, and wrist guards. We offer helmets and sets in a variety of sizes, including small ones for children.
» Protective gear in the shop
---
Spare parts & tools

Your advantages at skatedeluxe
Large selection of high-quality skateboards and accessories
Personal consultation
Purchase on account possible with appropriate creditworthiness
Fair warranty
Supply of attractive prizes for skate contests / competitions
Contact us now
Are you interested and want to get an offer for your course? Simply contact us!
Email to service.en@skatedeluxe.com with the subject line "Requesting quote for school/public facility". Let us know directly what equipment you need. We will be happy to help you with any questions you may have about skateboarding. You can find more information about complete skateboards and what you should consider when choosing them in our complete boards shop.