Since its formation in 2004, skatedeluxe is all about skateboarding in all its facets. Emerging from a student's flat-sharing community, skatedeluxe has evolved into Europe's leading skateboard core shop. Besides features like an online skateboard configurator and a blog with skateboard news, own videos and tutorials, it is the pan-European skate team and the support of everyone who's dedicated to skateboarding that stands for authenticity in terms of skateboarding.
With over 10.000 products and 250 top brands, the skatedeluxe online skate shop offers a wide range of skateboard decks and hardware, shoes and skate related streetwear as well as some selected snowboard goods. Besides the wide product and brand selection, skatedeluxe provides a high-quality in-house customer service to guarantee a smooth and fast order for every customer. Since 2013, this service is available in German, Englisch, French, Italian, Dutch and Spanish to serve skateboarders all over Western Europe.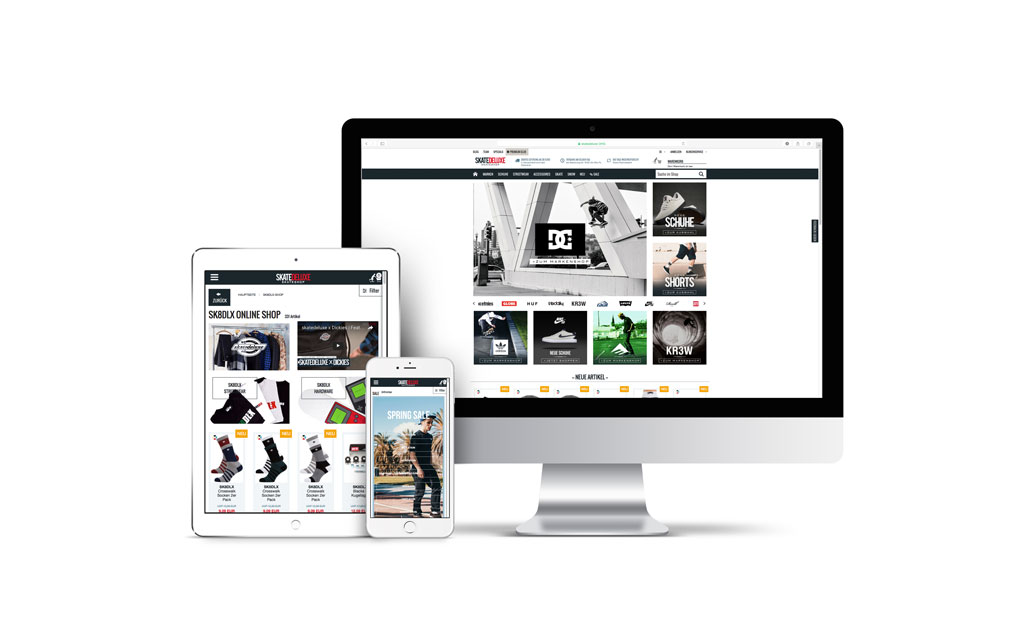 In this section you can download several pictures and the skatedeluxe logo. If you would like to have the pictures in a different size or a higher resolution, please write us and we will handle your inquiry as soon as possible.
Marketing
mail: marketing@skatedeluxe.com
phone: +49 (0)3641 7997 - 240