DUO - Skateboarding & Art Event in Berlin
4 total products
We teamed up with adidas Skateboarding to present DUO a 3-day Skateboarding & Art Event in Berlin. Come by and celebrate Skateboarding with all that belongs to it.
Friday 24.09.2021
starting 18:00
To kick it off, it's all about the DUO that completes skateboarding: photography & videography. Get inspired by the art while having chilled drinks, relaxed beats and be there for the premiere of the latest parts & videos.
FEATURING
STEFAN MARX
PIERRE DESCAMPS
LAURA KACZMAREK
TORSTEN FRANK
CHRISTOPHER KADETZKI
HERA
JENNE GRABOWSKI
TIM JANKE
& MORE
Saturday 25.09.2021
12:00-15:30
What would skateboarding be without art & DIY? Be around for the Customizing Workshop to put your individual style on shoes, jackets and griptapes. Please note that only a limited number of people can join the workshop. The places have been raffled & the winners have been contacted per e-mail.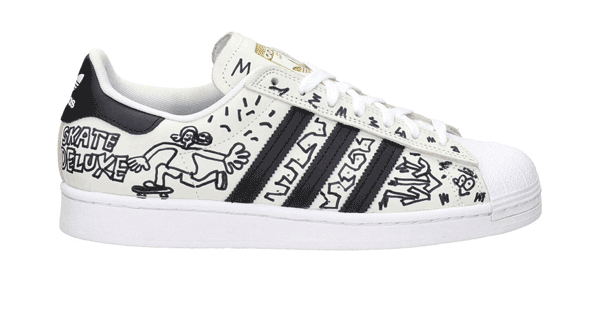 Saturday 25.09.2021
16:00 - 19:00
Are you in for Slappy Madness, Fastest Lap Challenge, Cash for Tricks and special Obstacles by Pierre Descamps to top it off? See you 16:00 at Skalitzer Triangle (Oranienstraße 206, 10999 Berlin) and then move on to a secret spot afterwards. Make sure to check Instagram @skatedeluxe_skateshop & @placemag!
» @skatedeluxe_skateshop
» @placemag
CUSTOM OBSTACLES BY
Saturday 25.09.2021
starting 19:00
Free drinks and the local DUO of Sascha Scharf & Patrick Rogalski at the turntables. Nothing more & nothing less. Come by and party with us!
Limited capacity - First come; First in!
Sunday 26.09.2021
starting 11:00
Let's start the Sunday together with a relaxed brunch with electronic music by Gus Nobel, visit the gallery and let the event end.
You can also get your DUO t-shirt here.
Drinks by
Please be aware that all indoor sessions (Gallery & Video Night; Customizing; Party; Electronic Brunch) can only be attended by people who are fully vaccinated against Covid-19 or fully recovered (known as "2G-Rules"). Remember to have your proof of vaccination or convalescence with you. Also, please download the Corona Warn App or Luca App for your smartphone to check-in and out at the event location.
You're not in Berlin or can't make it but still want to stay up to date?
Follow us @skatedeluxe_skateshop as well as our friends of @placemag on Instagram and keep an eye on #DUOBLN!
» @skatedeluxe_skateshop
» @placemag
Artwork by